Attorney Frank Borgese played in the 2018 Community Shift on Thursday, July 12th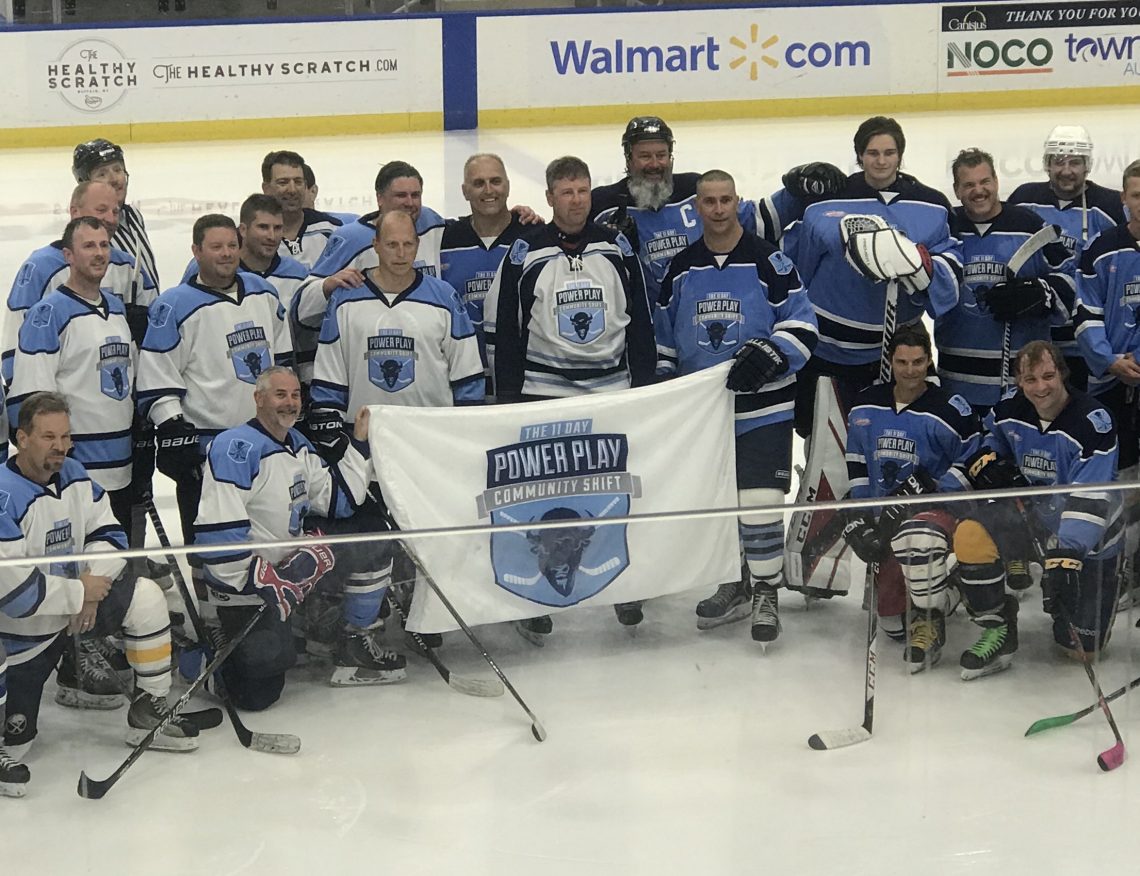 After supporting friend Matthew Balling in Year 1, Frank & Kris decided their firm could make a bigger contribution in Year 2 to the overall effort to raise $1 million dollars.  Frank Borgese volunteered to become a fundraising player, and Frank scored his fundraising goal in addition to playing in a 4-hour game with friends and other fundraising players on Thursday, July 12th.
Before the event, Frank shared some of his inspiration for lacing up:
I am truly honored to participate in this year's event. Several of my friends played in the original event and I saw just how meaningful it was for them to raise money for this 
wonderful cause. When the opportunity presented itself to participate this year, I knew instantly that I wanted to take part as well. I am thrilled that I was able to far exceed my personal goal for fundraising.* It shows the generosity of my friends and family to help fight cancer." – Frank Borgese
*Frank – and his supporters – helped raise $1,310.00, more than double his original target of $500.00.
Additionally, the 2018 event's fundraising also surpassed their goal, reaching over $1.25 million dollars this year, slightly more than the $1.2 million raised in 2017.  Impressive.
After the game, Frank reflected on the experience:
With fans in the stands to root us all on, it was fun to rush up and down the ice trying to score. I began to cramp up in the final hour, with the worst of it coming with about 5 minutes left – but I was able to walk them off and finish up.  I can't wait to participate next year.  It was an exciting experience that I will never forget. – Frank Borgese
About the "11 Day Power Play" Foundation
Now in its second year, the "11 Day Power Play" is a dynamic, 11-day ongoing hockey game to raise valuable funds to fight cancer.  In year 1, the same set of players trudged like warriors through the 11-day conquest, and this year the organizers have created the "Community Shift" to allow more players to get into the action, also increasing the number of cancer fighters working to fundraise.  During this year's "Community Shift" format, two new teams of fundraising players took the ice every 4-hours, creating dozens of teams and fundraising all-stars.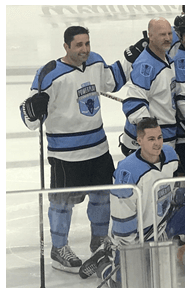 The event was being sponsored by the Buffalo Sabres and several other major local sponsors committed to supporting Roswell Park. The 11 Day Power Play was developed in 2017 by Amy and Mike Lesakowski, as they strove to pay honor to their late mother Evelyn, a true fan of hockey and Buffalo.  Now, this annual event combines players, sponsors and supporters around a record-breaking event to raise over $1 million to fight cancer for all.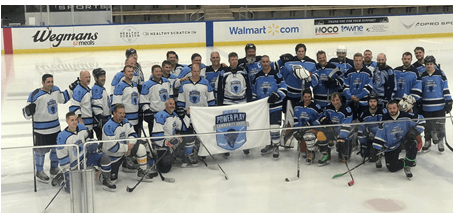 To join us in supporting, and to learn more, visit www.11daypowerplay.com .