Affordable Fees and Payment Plans
Student Loan Relief
Student Loan Relief Attorneys in New York
Handling Student Debt Cases in New Jersey and Pennsylvania
Student loan debt is a major problem in this country, and if you are one of the millions of consumers trying to resolve their defaulted student loans, you need a firm you can trust to guide you in the right direction. Graham & Borgese has helped countless people across the nation deal with their student loan debt.
We are knowledgeable regarding your various rights and opportunities, and among other things can help:
Stop harassing debt collection calls
Prevent wage garnishments or IRS offsets
Adjust your monthly payments
Stop or prevent costly legal action
Erase negative credit reporting
How Do Student Loans Affect Credit Score?
Student loans can have a significant impact on your credit score and overall financial health. While taking out a student loan is often necessary to finance an education, it is important to understand how it can affect your credit score.
When you take out a student loan, it will appear on your credit report as either a mortgage-style loan or a revolving loan. A mortgage-style loan is reported to the credit bureaus each month and will affect your credit score, while a revolving loan does not report monthly and has no impact on your credit score. Additionally, student loans are considered installment debt and this can have an effect on your credit utilization ratio, which is the amount of available credit you are using. If your student loans use up a large portion of your available credit, this can have an adverse effect on your score.
Late payments and defaults on student loans can also have a negative impact on your credit score. Missing the due date of any loan payment will typically cause late fees to be assessed and may even lead to defaulting on the loan. Both late payments and defaults will be reported to the credit bureaus and can harm your credit score.
Federal Student Loans vs. Private Student Loans
As you may be aware, there are several important differences between private student loans and federal student loans — both in how they can be obtained and how they can be collected when a borrower defaults.
Private Student Loans
These are secured through a private lending institution and require a lawsuit in the event of your default to force repayment of the debt. Additionally, these types of student loans have an applicable statute of limitations like other written contracts, but the trade-off is that they do not afford borrowers the same type of repayment programs as federal student loans. Generally, these loans cannot be discharged in bankruptcy.
Federal Student Loans
These types of loans come in many different forms and typically offer better interest rates to borrowers. They do not have a statute of limitations like private loans, however, and do not even require litigation to force repayment of the debt.
In fact, federal loans afford the lenders much more power to pressure or force you to repay the debts, including:
Your income tax returns may be intercepted and applied to your unpaid loans.
You will not be eligible to borrow more federal financial aid.
You'll become ineligible for deferments.
You may not be able to renew a professional license you hold.
You may be prohibited from enlisting in the armed forces, among other things.
Because of the significant power these lenders have in collecting the unpaid loans, they are required to offer several programs to assist in repayment that private student loans do not need to offer, such as:
Student Loan Consolidation
This allows the borrower to get a fresh start — renewing eligibility for new loans, grants, and even payment deferments. Consolidation also updates and improves the status of student loans on credit reports and eliminates the possibility of tax intercepts, wage garnishments, or other collection efforts. Government student loan consolidation programs are especially helpful because the borrower can choose from one of several income-based repayment plans. Consolidation loans, as the name suggests, serve to combine several student or parent loans into one bigger loan from a single lender, which is then used to pay off the balances on the other loans. As of July 1, 2010, the Direct Loan consolidation program is the only government consolidation loan program still available. This means that FFEL consolidation loans are no longer available.
Student Loan Rehabilitation
This is an attractive option for individuals seeking to repair their credit report, because loan rehabilitation restores your student loans to their pre-default state and can erase any negative information listed with the three major credit bureaus. This, of course, will likely raise your credit score, making you a better candidate for obtaining future credit. While student loan rehabilitation is an extremely attractive option for those in default, it is only available once, and thus, a person must be financially prepared to meet the various conditions.

"I spoke with Kris Graham who was very nice and answered all of my questions."

- Christina P.

"I was so grateful for their straightforward communication as they explained the options I had ahead of me."

- Heather F.

"I cannot believe how quickly Kris Graham and Frank Borgese settled my case!"

- Bill S.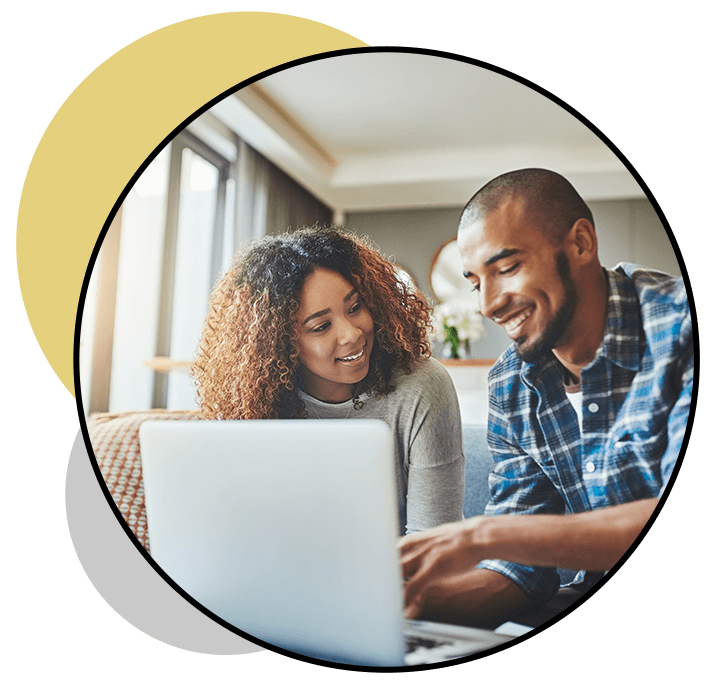 How Can Graham & Borgese Help?
Determining what types of loan(s) you have, or what types of programs or liabilities are associated with your specific loan(s) can itself be quite challenging. Graham & Borgese can help you evaluate your student loan situation, advise you of your rights and options for your particular loans, and help eliminate the stress associated with these types of debts. We have helped many people get back on track with their student loan debt and save tens of thousands of dollars. We may be able to do the same for you.
---
Schedule a free consultation with our student loan relief lawyers in New York by calling (888) 801-7765 or contacting us online.
---
We Make Debt Relief Easy
Start Today With a Free Consultation!