Affordable Fees and Payment Plans
Debt Settlement
New York Debt Settlement Attorneys
Settle Your Debt for Less in New Jersey & Pennsylvania
Debt in the USA is a major challenge that continues to affect more and more households. The total amount of debt held by US consumers is staggering, with mortgage debt accounting for over $10 trillion, auto loans at $1.3 trillion, student loan debt estimated at $1.6 trillion and credit card debt standing at a towering $1 trillion. The amount of debt held by US households continues to rise, leaving many individuals and families overwhelmed with bills and struggling to stay afloat financially.
Debt is a serious and pervasive problem for many Americans. According to a recent study, the average American has $96,371 of debt, which is up nearly 4% from the previous year.
There are many reasons why Americans have so much debt, but some of the most common are:
Mortgages
Student loans
Illness
Loss of employment
Divorce
Growing families
Unreasonable fees
Exorbitant interest rates
No matter the reason for your monetary woes, it is imperative to improve your finances as quickly as possible, for as little as possible. That is why our debt settlement lawyers in New York fight diligently to help our clients put an end to exorbitant debt as fast as possible.
---
Contact Graham & Borgese today to learn how debt settlement can ease your financial situation.
---
Why It Makes Sense to Hire Graham & Borgese to Settle Your Debt
Graham & Borgese is a local debt settlement law firm with offices throughout NY and NJ. Unlike national debt settlement companies, we hold ourselves to a high ethical standard, to ensure that we lawfully and zealously represent the people who have put their trust in us to help them out.
Here are a few reasons to hire us:
Our experience allows us to negotiate meaningful debt settlements for our clients.
Our legal fees are simple, direct, and clear to calculate, and there are never any hidden charges.
We have licensed debt consolidation attorneys on staff who will continue to handle your collection account — even if a lawsuit is filed along the way.
We won't leave you stranded or charge you additional fees to achieve your goals.
Our attorneys always see to it that a settlement is finalized in written, contractual form, and the terms are always reviewed by an attorney to ensure a creditor does not/cannot take advantage of you.
Our attorneys are well-versed in collection laws. You can rest assured that your rights are not being violated by unscrupulous debt collectors.
Our New York debt settlement lawyers provide direct and personal contact with our clients to keep them in the loop throughout the process. You are not an account member or client ID number. You will speak with the same person through the handling of your file, further establishing the recognition and trust that our law firm prides itself on.
What is a Debt Settlement?
Debt settlement is a financial arrangement in which a debtor negotiates with their creditors to settle a debt for less than the full amount owed. It is one method of debt relief for individuals who are struggling with significant debt and are unable to make their regular payments. Debt settlement can also be known as debt negotiation or debt resolution.
Don't Hire a Debt Settlement Company
There are countless numbers of "debt settlement" companies across the country that make big, bold, and exciting claims regarding the money they can save you. The problem? The vast majority of these companies actually add to your debt problems by charging vague and exorbitant fees for their services and otherwise failing to negotiate meaningful settlements for your debt. What's worse? Many of these companies actually tell their clients to stop paying bills even though they are current, because they want to "frighten" creditors into settling debts. This only leads to lawsuits, inflated debt amounts, and more severely damaged credit.
Hiring a debt consolidation company isn't the answer either. These companies are also rarely able to negotiate meaningful resolutions to your debt problems. Instead of consolidating your debt, we actually get your principal balances reduced and are often able to get interest and penalties waived.
---
Our debt settlement attorneys in New York can be reached online or via phone at (888) 801-7765.
---

"I spoke with Kris Graham who was very nice and answered all of my questions."

- Christina P.

"I was so grateful for their straightforward communication as they explained the options I had ahead of me."

- Heather F.

"I cannot believe how quickly Kris Graham and Frank Borgese settled my case!"

- Bill S.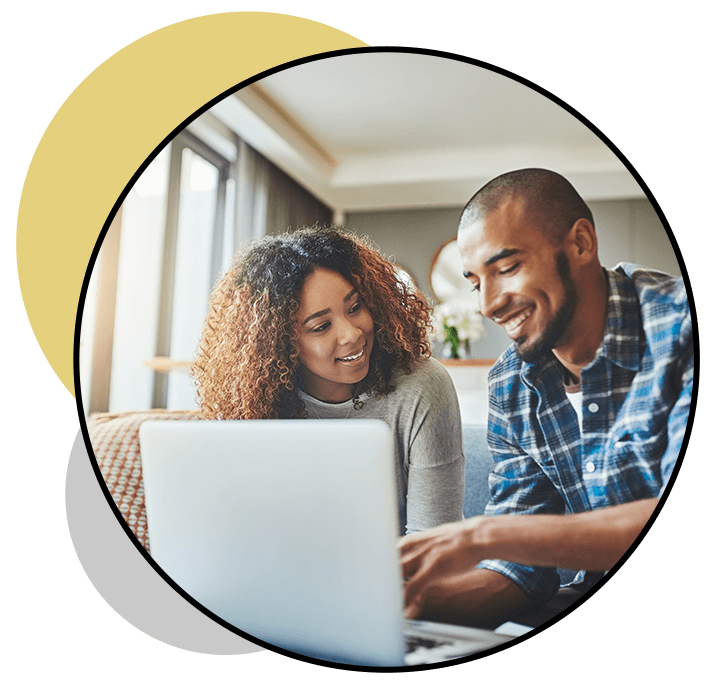 Credit Card Debt Is a Killer
Credit card debt is one of the leading sources of debt and bankruptcy in the country.
Did You Know?
Half of Americans have outstanding credit card debt
Households with credit card debt owe an average of $6,000
It could take a decade to pay off a balance of just $5,700
One-fifth of Americans owe more on credit cards than they have in emergency savings
There's a good chance you'll die with credit card debt
Our New York debt settlement attorneys are skilled in debt negotiation and delivering meaningful settlements when dealing with credit card companies. If you're behind on your credit card bills and do nothing about it, the interest and penalties will continue to build, and you will eventually find yourself facing a lawsuit. Don't let things get that far. We can settle your credit card bills for less than you owe and for less than most other debt settlement services. We aim to get you out of debt, not add to it.
How Much Does It Cost to Hire a Debt Settlement Lawyer in NY?
The New York debt settlement attorneys at Graham & Borgese believe people of all financial situations should be able to obtain sound legal representation. That's why we offer extremely affordable rates and payment plan options for our clients. In the video below, attorney Frank Borgese talks about our firm's overall goal, which is to improve your quality of life and minimize the stress that debt issues can cause.
If you are struggling with debt issues and would like to resolve them, please call our offices today at (888) 801-7765 to schedule a free consultation.
We Make Debt Relief Easy
Start Today With a Free Consultation!