Affordable Fees and Payment Plans
Debt Relief Attorneys in Philadelphia
Philadelphia Debt Relief Lawyers
Pennsylvania Debt Relief Services
Graham & Borgese is a dedicated firm specializing in debt defense and relief services. Our sole focus is on helping individuals overcome their debt challenges, leveraging our concentrated experience and expertise in this field. With a track record of assisting thousands of people across three states, we have successfully resolved debt crises, restoring peace of mind, sanity, and confidence.
We understand the immense stress and potential harm caused by relentless creditors and collection agencies. Our mission is to provide tailored solutions that address your specific debt situation, empowering you to regain control over your financial landscape.
---
To begin your journey towards debt relief, schedule a complimentary initial consultation with our experienced Philadelphia debt relief attorneys. Reach out to us at (888) 801-7765.
---
How We Assist in Resolving Debt-Related Challenges
Our debt relief attorneys in Philadelphia approach your debt situation without judgment regarding how you found yourself overwhelmed. Our primary focus is on finding solutions to alleviate your current burden, ensuring a future free from distress. We offer assistance through various avenues, such as representing you in court against judgments, providing guidance on debt settlement or consolidation programs, and informing you of your consumer rights to combat unlawful creditor harassment. Our knowledgeable team is well-versed in all aspects of debt and equipped with the appropriate tools and strategies to address your unique case and resolve all issues.
Our debt relief services in Philadelphia encompass the following areas:
Debt Lawsuits: We handle lawsuits initiated by creditors and collection agencies seeking payment.
Judgments: If you face a creditor in court, we work to prevent or mitigate judgments that grant legal means for debt collection.
Wage Garnishments: We help navigate court-ordered deductions from your wages to satisfy a creditor's claim.
Frozen Bank Accounts: If your account is frozen through a court order, we strive to find legal remedies to resolve your debt.
Property Liens: We address liens imposed by creditors, which can be utilized to satisfy your debt upon property sale.
Debt Settlement: Through skilled negotiations, we aim to secure affordable and meaningful settlements with your creditors.
Student Loans: We provide guidance on managing student loan debt, including consolidation or rehabilitation options for both private and federal loans.
Credit Card Debt: We assist in regaining control over credit card debt, preventing late fees, penalties, and creditor harassment.
Consumer Rights: We educate you about your rights as a consumer, ensuring protection against unfair practices outlined by the law.
Debt Collector Directory: Our comprehensive directory includes information on various debt collection companies, allowing you to understand their operations and enabling us to assist you in related matters.
We are committed to helping you overcome debt-related challenges and regain financial stability.

"I spoke with Kris Graham who was very nice and answered all of my questions."

- Christina P.

"I was so grateful for their straightforward communication as they explained the options I had ahead of me."

- Heather F.

"I cannot believe how quickly Kris Graham and Frank Borgese settled my case!"

- Bill S.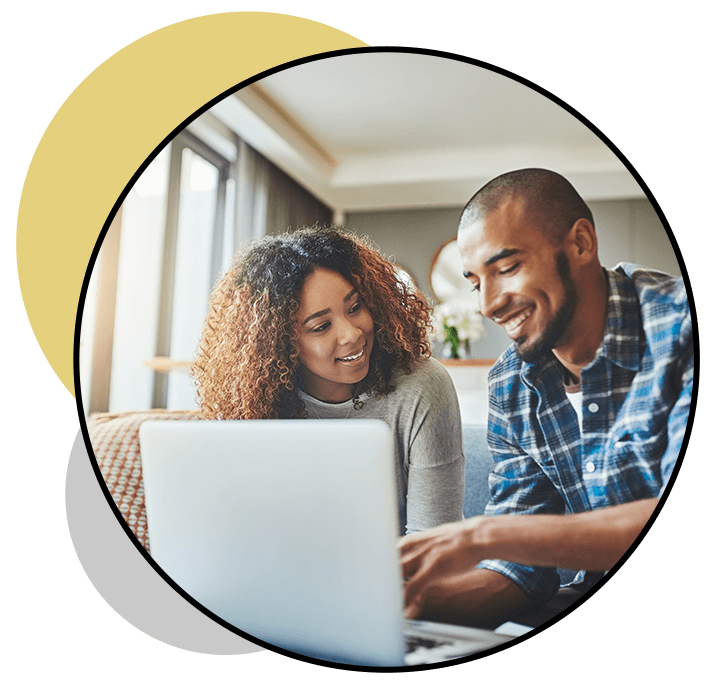 Choose a Firm Exclusively Dedicated to Representing Debtors
Graham & Borgese is a firm solely focused on representing debtors. Our team of debt relief attorneys in Philadelphia is committed to assisting individuals who find themselves burdened by overwhelming debt, regardless of the circumstances. We specialize in finding favorable resolutions for disputing debt, saving you money, and developing affordable payment plans to help you effectively address your debt situation.
Whether you require representation in a debt-related court case, seek clarification about your outstanding debts, or have any other debt-related needs, we are here to support you. We offer free consultations, and our fees are reasonable and affordable. Don't hesitate to reach out to us; we are eager to assist you.
We Make Debt Relief Easy
Start Today With a Free Consultation!