Affordable Fees and Payment Plans
Debt Defense Attorneys in Philadelphia
Debt Defense Attorneys in Philadelphia
Are You Being Sued By A Debt Collector?
We understand the stress and fear that can come with such situations. At Graham & Borgese, our priority is to provide you with a smooth and hassle-free experience. We recognize that financial constraints may make it difficult for individuals to defend themselves against creditors.
That's why we offer affordable rates and flexible payment plans for all our clients. Our main objective is to help resolve your debt issues rather than worsen them. Our team will support you throughout the entire process, presenting various options so you can make an informed decision based on your specific circumstances.
If you're currently dealing with a debt lawsuit in Pennsylvania, we invite you to contact our offices today at (888) 801-7765 to schedule a complimentary consultation. We're here to assist you.
Pennsylvania Debt Lawsuit Information
To initiate a debt lawsuit, the creditor or debt collector files a civil complaint in the appropriate Pennsylvania court. The complaint outlines the details of the debt, including the amount owed and the basis for the claim. After filing the complaint, they must properly serve you with a copy of the complaint and a summons, which notifies you of the lawsuit and provides a deadline to respond.
Upon receiving the complaint and summons, it is crucial to respond within the specified timeframe (typically 20 or 30 days) to avoid a default judgment. You can respond by filing an answer, which addresses each allegation in the complaint and raises any applicable defenses or counterclaims. It is advisable to consult with our Philadelphia debt defense attorneys to ensure a proper response.
After the initial response, both parties engage in the discovery phase, where they exchange relevant information and evidence related to the debt. This can include requests for documents, interrogatories (written questions), and depositions (sworn testimony taken out of court).
Either party can file a motion for summary judgment if they believe there are no genuine disputes of material fact and that the case can be resolved based on the law. If the court grants summary judgment in favor of the creditor or debt collector, it could result in a judgment against you.
If the case proceeds to trial, both parties present their evidence, call witnesses, and make legal arguments. The judge or jury then determines whether the debt is valid and, if so, the amount owed.
If the court rules in favor of the creditor or debt collector, a judgment will be entered against you. The judgment gives the creditor legal recourse to collect the debt, which may include garnishing wages, placing liens on property, or seizing assets.
Debt Collector Documentation
In order to win a debt collection lawsuit in Pennsylvania, debt collectors generally need to provide certain documentation and meet legal requirements. Some elements that debt collectors may need to produce to support their case include:
Original contract or agreement: Debt collectors should provide the original contract or agreement between the creditor and the debtor, demonstrating the existence of a valid debt.
Account statements: They may need to provide detailed account statements showing the debtor's transactions, including charges, payments, and any accrued interest or fees.
Chain of ownership: If the debt has been sold or assigned to a third-party debt collector, they may need to establish the chain of ownership and provide documentation proving that they have the legal right to collect the debt.
Verification of debt: Debt collectors may be required to provide verification of the debt, which can include itemized statements, correspondence, or other evidence demonstrating the validity and accuracy of the amount owed.
Compliance with state and federal laws: Debt collectors must comply with the Fair Debt Collection Practices Act (FDCPA) and other applicable laws. Failure to follow these regulations may weaken their case and provide grounds for the debtor to counterclaim.
Statute of limitations: Debt collectors must ensure that the debt is still within the statute of limitations, which sets the time limit for pursuing legal action. In Pennsylvania, the statute of limitations for most types of debts is four years.
Debt Defenses in Pennsylvania
When facing a lawsuit from debt collectors, individuals may have certain legal claims or defenses that they can assert, potentially resulting in the dismissal of the lawsuit or even monetary compensation.
Some common claims and defenses that individuals sued by debt collectors may consider:
Identity Theft or Mistaken Identity: If you believe the debt is not yours or that you have been a victim of identity theft, you can assert this as a defense. Debt collectors would need to provide evidence linking the debt to you specifically.
Lack of Sufficient Documentation: Debt collectors must provide appropriate documentation to prove the existence and validity of the debt, including the original contract or agreement, itemized statements, and other relevant records. If they fail to provide adequate documentation, it may weaken their case.
Payment or Settlement: If you have already paid the debt in question or have reached a settlement agreement with the creditor or debt collector, you can assert this as a defense. It is essential to have evidence of the payment or settlement terms.

"I spoke with Kris Graham who was very nice and answered all of my questions."

- Christina P.

"I was so grateful for their straightforward communication as they explained the options I had ahead of me."

- Heather F.

"I cannot believe how quickly Kris Graham and Frank Borgese settled my case!"

- Bill S.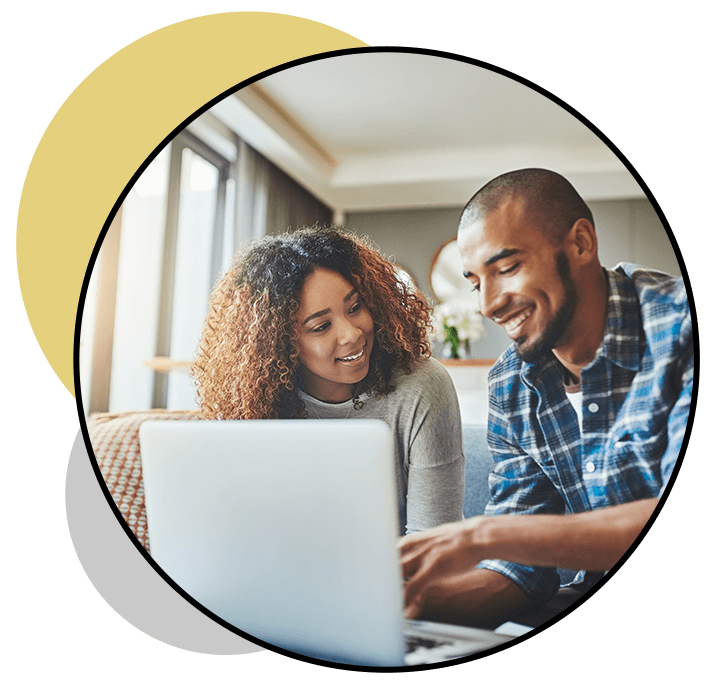 Your Solution for Debt-Related Issues
When it comes to debt-related problems, including defending consumers against debt lawsuits, Graham & Borgese are here to help. Our firm specializes in these matters, possessing the expertise and experience necessary to assist you in fighting back against your creditors. With a track record of success, we have aided numerous consumers in resolving their debt-related challenges.
By engaging our services, our team of debt defense lawyers in Philadelphia can provide the following benefits:
Shield you from aggressive debt collectors or credit card companies, sparing you direct interaction with them.
Eliminate the need for you to navigate the complexities of the court system.
Spare you the effort of learning legal processes and procedures on your own.
Prevent the entry of a judgment against you, safeguarding your interests.
Obtain verifiable evidence of your debt before pursuing a settlement.
Secure a fair and reasonable settlement that aligns with your financial situation.
Safeguard your credit report from detrimental judgments that can negatively impact your credit score.
Prevent wage garnishment, protecting your income.
Safeguard your bank accounts from being frozen, ensuring access to your funds.
Protect your property from liens that could hinder the sale of your home.
At Graham & Borgese, we are committed to providing effective solutions and guiding you through the process with expertise and care.
Contact us today to take the first step towards resolving your debt-related issues.
We Make Debt Relief Easy
Start Today With a Free Consultation!